Banggood Ramadan Festival to Hit The Discount Pinnacle: Up To 80% OFF
Hey! Please look at it here right now! Banggood Ramadan Sale 2022, themed on "Discover Joy, Discover Fun", is going to reach its peak to launch the most mouthwatering savings across all the categories from April 18 to April 22 to show you a big shopping party. Famous brands, including Xiaomi, Blitzwolf, and iMars, will be applied with up to 80% off. The best-featured deals that ship from the SA warehouse or UA warehouse will come with fast delivery and most decent discounts. Plus, you can also get more savings from crazy flash deals which are expected to offer you a massive discount of up to 70% off. With only 5 days to the peak of the Banggood Ramadan Sale, it is time for you to browse out what you need and add them to your cart. You will find a surprising discount for them when the peak arrives. Now click here to join us and check out the following information to get more details about the Sale.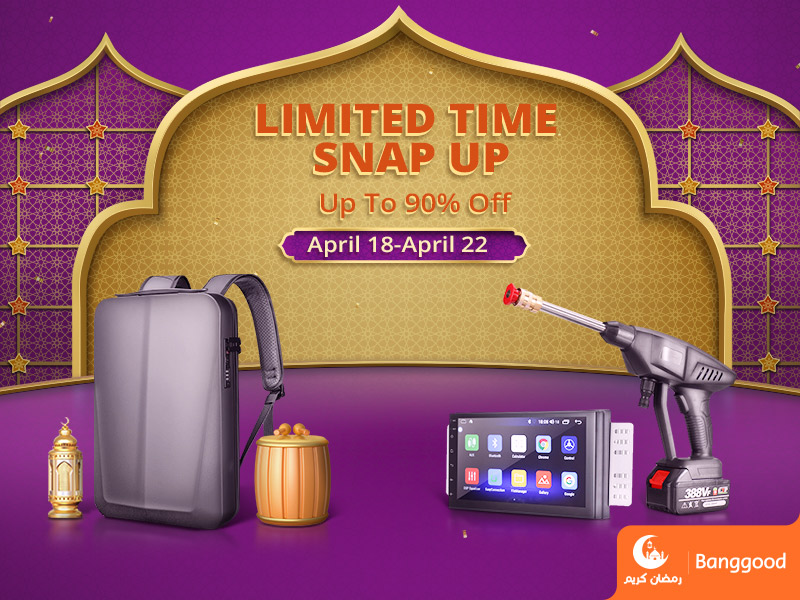 Once the peak of Ramadan Sale begins, a bunch of flash deals will kick off with a crazy price slash. Plenty of big names, like Creality 3D, Lenovo, and iMars, will be applied with epic savings of up to 76% off. For instance, Creality 3D® Ender-3 Pro DIY 3D Printer Kit, one of the most popular 3D printers, will take off the high price tag to offer only $196(Orig. $324.64). And Lenovo QT81 TWS Bluetooth 5.0 Earphone, which not only features a large battery capacity that supports charging mobile phones but also offers you a full and three-dimensional listening experience, will be offered at only $15.9(Orig. $29.99). Besides them, more flash deals will come out of your imagination from April 18 to April 22. Now click here to know more about them.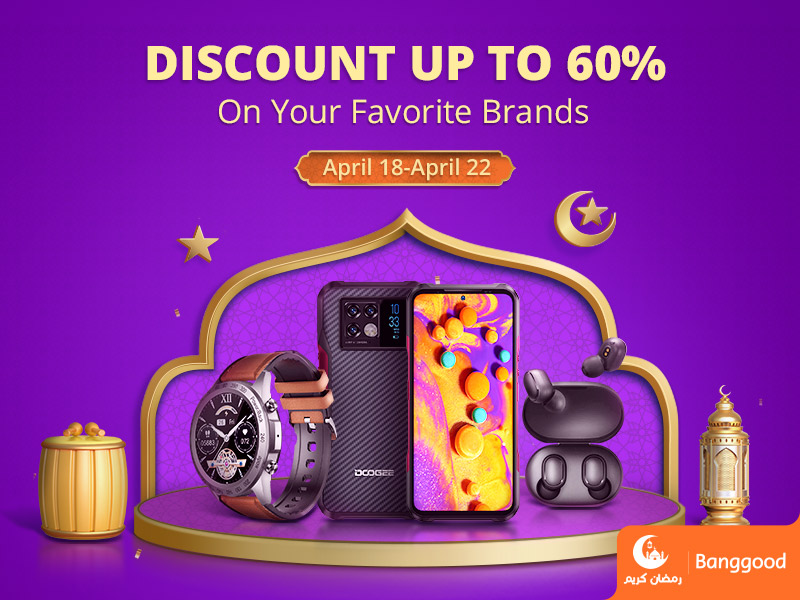 For a fast delivery and best deals, you can not miss out on featured deals for SA warehouse or UA warehouse, where you can encounter good prices for a wide selection of electronics, ranging from RC toys, tablets, and computer techs to home tools. It is worth emphasizing that you can score a discount of up to 76% off and enjoy 7-days delivery. For example, if you are shopping for a budgeted tablet for your daily work, you will meet VOYO I3 Tablet PC, featuring Intel Cherry Trail X5 Quad Core 1.5 GHz and Windows 10.1 system, promise a good performance for working, During the Sale, it will retail for only $ 98.99(Orig. $376). Or if you are going to update your gaming mouse for intense gameplay, you can get an A4TECH A90 Wired Mouse which is an all-around performer to offer you the best gameplay experience. During the Sale, you can receive a 75% discount to buy it for only $9.99(Orig.$38.69). Besides, there are plenty of best deals coming with the lowest prices. However, it is worth noting that these offers will be available only from 00:00 to 6:00 (UTC+8) every day of the specified promotion time (from April 18 to April 22). In case not to miss out on any fantastic deals here, click here to subscribe to the page now.
Banggood Ramadan Sale 2022 is accelerating and approaching the peak of discounting. It will be the best opportunity to make all of your shopping wishes come true by saving a ton. The countdown to the pinnacle of the Sale has begun. Now click here to discover joy & fun by  joining this annual shopping feast.